Hardyston Condo Fire Causes Minor Injuries to First Responders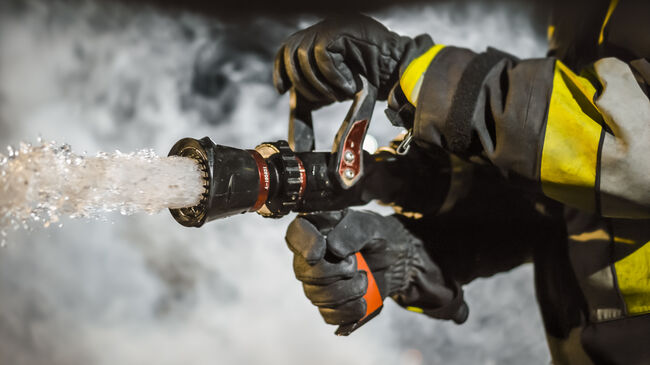 A police officer and a volunteer firefighter suffered minor injuries while responding to a condo fire in Hardyston on Saturday. According to the New Jersey Herald, the fire was reported at 8:40 p.m. and affected four units on Sugar Maple Lane in the Crystal Springs development.
An unidentified Franklin firefighter reportedly sustained an injury after the roof of the building he was in collapsed and a Hardyston police officer injured his shoulder. Sussex County Fire Marshal Virgil Rome told the New Jersey Herald that the injuries were "bump and bruise" in nature.
Fire departments at the scene included Hardyston, Hamburg, Franklin, McAfee with its ladder truck, Vernon, Pochuck Valley, Sussex Borough, Ogdensburg, Sparta and Montague with its air truck. Additionally, the Lafayette, Branchville, Andover Township, West Milford and Jefferson departments had units on stand-by. First aid squads at the scene included Hamburg and St. Clare's with Lakeland EMS.
The cause of the fire is under investigation.
Read the NJHerald.com story here.