Americans have been stockpiling toilet paper as they remain home for an indeterminate amount of time, heeding the calls to practice social distancing and self-quarantining as they do their part to stem the spread of the coronavirus. Toilet paper manufacturer Georgia-Pacific culled data from to figure the proper amount of toilet paper needed in the home.
The average U.S. household, which is 2.6 people, uses 409 regular rolls per year. Staying at home 24-7 would result in a 140% increase vs. average daily usage. Therefore, to last approximately 2 weeks, a 2-person household would need 9 double rolls, or 5 mega rolls. 
**FYI: A 4-person household would need 17 double rolls, or 9 mega rolls to last approximately 2 weeks.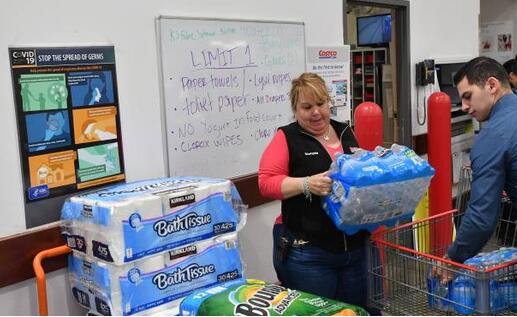 photo credit: Getty Images